Globally Networked Learning (GNL)
Welcome to GNL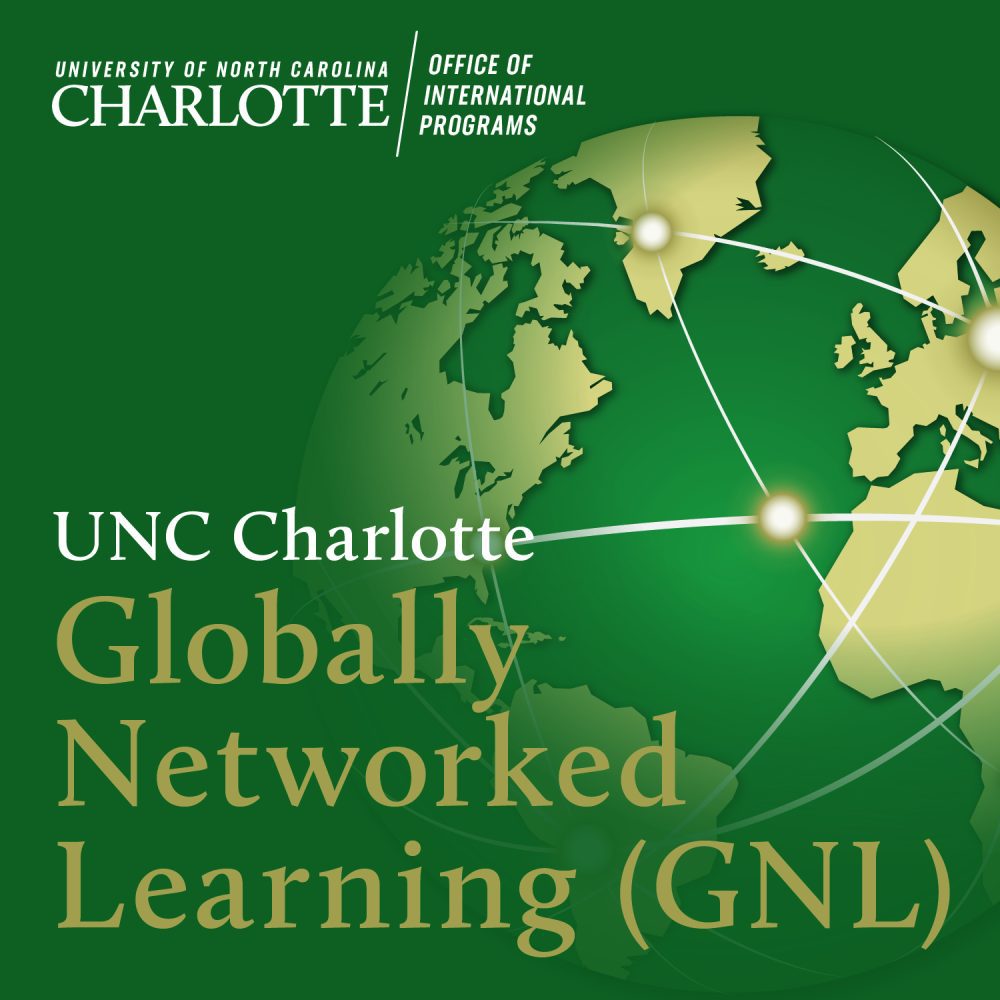 The Office of International Programs at UNC Charlotte is committed to offering our students a wide variety of international education activities. We also believe that by developing programs and courses through which our students and faculty can engage with others from abroad, our students gain a deeper understanding and respect for those who are from different cultures with diverse perspectives. In addition, developing increased cultural competencies reinforce our students' level of preparedness to navigate successfully in a very globalized and multicultural workforce. Our GNL initiative will provide students opportunities to learn from and collaborate on projects with their peers from around the world using accessible technology.
What is GNL?
Globally Networked Learning (GNL) refers to a collaborative approach to research and teaching that enables students and instructors, and researchers from different locations around the world to participate in learning and creation of knowledge together. GNL allows for access to international experiences for all students. GNL activity might include cross-cultural discussion through a collaborative task, a research project or a student conference or other activities.
What are the Benefits of GNL?
Establish the importance of global conversation and dialogue
Enable and encourage global and international experience access for all, including those who may not or cannot study abroad
Deepen connections with institutions, faculty and students across borders
Engage in the co-construction of knowledge with international colleagues
Create high impact, low-cost international experiences
Prepare students for careers in the global workplace
Next Topic: Types of GNL >>