Global Engagement Scholars Program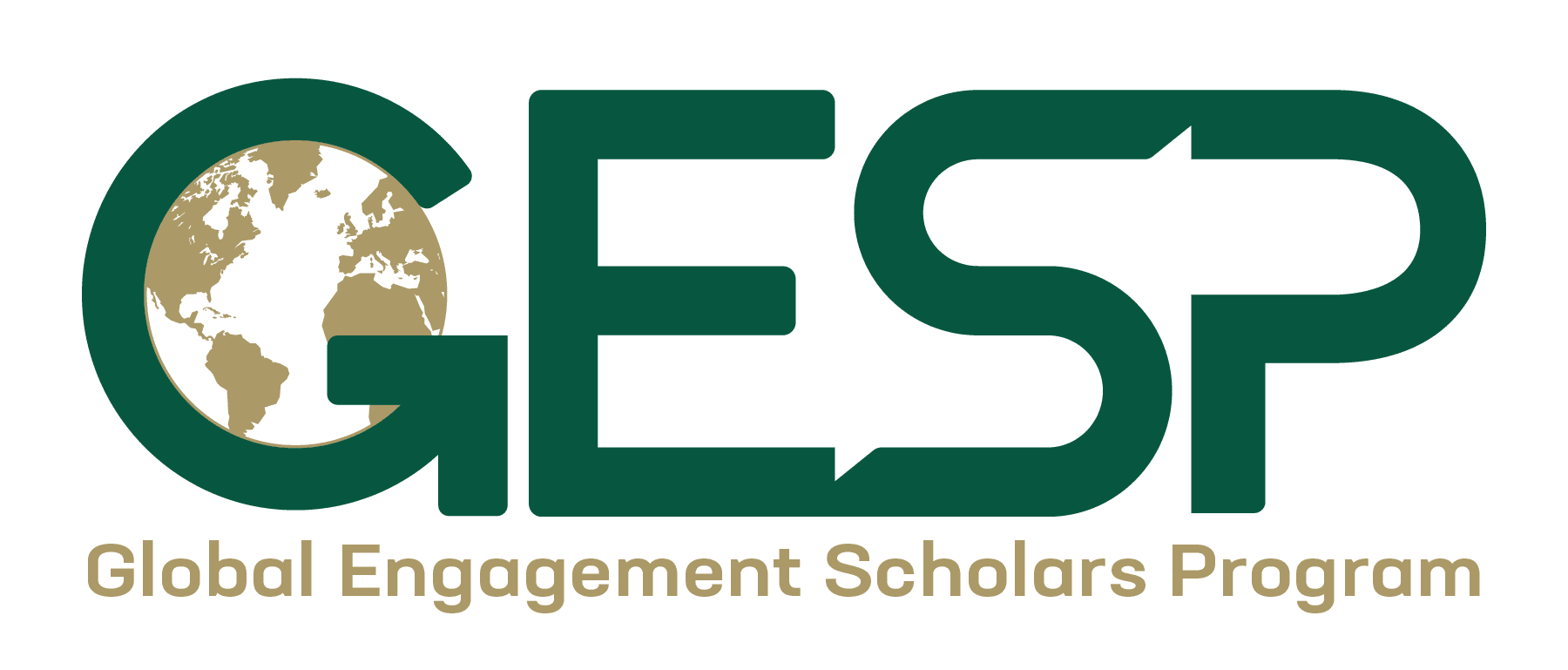 Welcome to the Global Engagement Scholars Program (GESP) pathway!
The GESP offers undergraduate students the opportunity to develop global competencies to prepare students to work in global and culturally different contexts whether within Charlotte and the United States or abroad. The GESP is sponsored by the Department of Global Studies and the Office of International Programs.
---
Why become a Global Engagement Scholar?
Employers are looking for graduates who have special skills that demonstrate that they are prepared for the challenges of the 21st century. Such skills include the ability to work in multicultural teams and in diverse contexts. The Global Engagement Scholars Program supports students' structured connections in the UNC Charlotte and Charlotte international community via participation in globally focused curricular, co-curricular, and international engagement experiences.
---
WHAT IS A CREDENTIAL PROGRAM?
This engagement program will allow students to show that they have acquired specific skills or competencies useful in the global workplace. Employers are looking for graduates that are able to work in interculturally diverse contexts. The skills acquired while completing this pathway will provide students with competencies that you will be able to highlight on your resume and LinkedIn. You will gain knowledge, skills and an appreciation of different cultural perspectives from around the world.
---
Program Completion Steps
Orientation program
Complete the program requirements leading up to the synthesis course
Complete the 1 credit synthesis course which involves creating an e-portfolio that demonstrates the learning from the three program areas (academic, co-curricular and international engagement experience)
Receive a GESP certificate and the GESP credential and badge
---
For more information or questions, contact globaleducation@charlotte.edu.